Horse Riding at the Quinta
The Quinta has its own stables at the Lodge and can arrange interesting hacking for experienced riders or lessons for those who wish to try riding for the first time or who feel they need a little more instruction before venturing out into the countryside.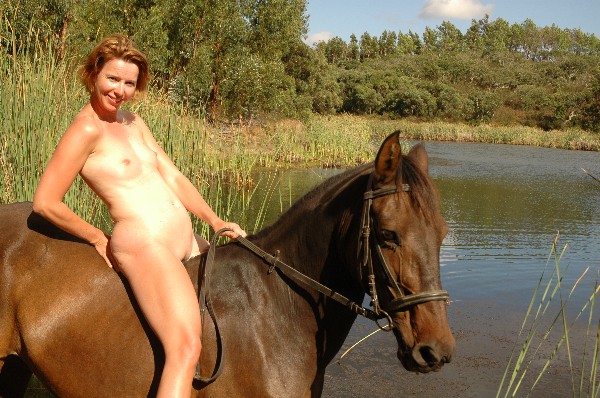 We can provide hard hats but you would need to bring your own 'tight' jeans or slacks and suitable footwear.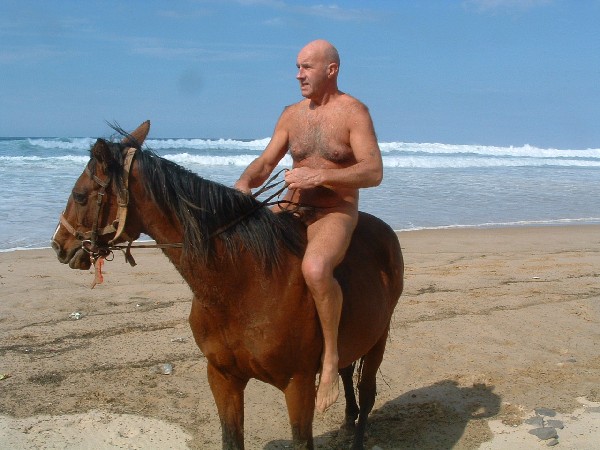 Carriage driving
If life in the saddle is too energetic enjoy the countryside around the Lodge in peace and tranquility from our 4-wheeled jardinière carriage, a traditional gipsy trap, a 2-wheeled Doctor's gig or our new Marathon carriage. Just sit back and admire the view or try your hand at driving.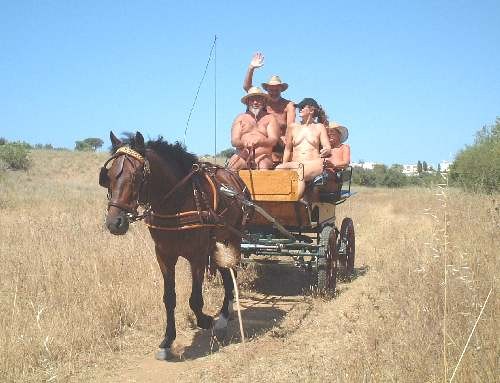 Riding, hacking and carriage driving are charged separately and not included in the room rate. For details see www.horsesinthesun.com. We also offer inclusive carriage driving holidays which do not include accommodation. Guests may stay at the Quinta da Horta with accommodation provided in our clothing optional holiday center or we can arrange separate accommodation in hotels or self-catering villas or apartments.
Guests of the Quinta da Horta may enjoy special facility's visiting the well known local naturist beauty spot and swimming lake and we have arranged a special reduced rate of €75, a saving of €20 on the advertised price (see below) and we have included transport to and from the Quinta.
Adventure trail a days riding or driving: Leaving after breakfast, stopping for a picnic lunch* and returning mid afternoon (can be arranged later in the day if preferred). Per person 95€